"The two CWM cleaners were on time and incredibly professional. They had smiles on their faces and seemed to really enjoy their jobs which made it a really pleasant experience."
-A N., Yelp review
"My house smelled so nice and everything looked great. The nicest it looked in a long time. So nice I called my mom to come over."
-Tommy H., Yelp review
"I like the idea of supporting a local business which employs individuals with disabilities. It helps that they do a good job and the price is right."
-Todd p., Yelp review
Providing excellent green cleaning with pride and dignity.
Our Mission
To provide excellent green cleaning services to the community while creating a meaningful and legitimate business model that supports individuals with disabilities in developing skills that will enable them to enter and be successful in the workforce.
About the Cleaning
Quality Green Products
We use non-toxic and environmentally friendly products protecting you and our cleaning technicians and we'll do what it takes to leave a sparkle.
Fully Bonded and Insured
We are a fully bonded and insured service. All our cleaning technicians have undergone an extensive background check so you can always feel comfortable having us in your home. We are also happy to store your key in our safe it it makes it easier for you!
Team of Two
We work together in teams of two - a team leader and cleaning technician. This way, they can look after each other's details and save you time and money.
Satisfaction Guaranteed
If you're not satisfied with your cleaning, we will re-clean the area.
Clean and Tidy
Your home or business will feel more organized with the tidy touch of our cleaning technicians.
Customized to Fit Your Needs
We will make sure our cleaners will arrive at your home or business with instructions specifically tailored to your exact needs.
Flexible Service
Available on a regular basis or short notice (24 hours). Available six days a week (Monday through Saturday).
Schedule an appointment today!
About the Meaning
You're not only providing us with the opportunity to earn a paycheck.
You are helping to change a life.
What sets us apart from other cleaning companies is that we employ and train people with intellectual and developmental disabilities who are proud to be working, many for the first time in their lives. Our cleaning technicians with disabilities are paired with team leaders with extensive professional cleaning experience.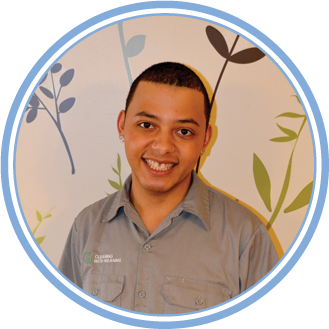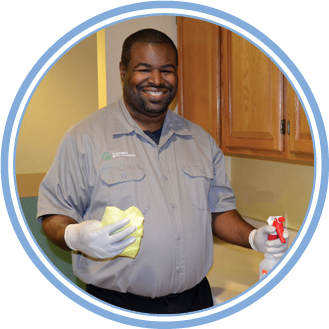 Services
Serving the five boroughs of NYC
Residential
Homes and Houses of All Sizes
Apartments of All Sizes
Condominium and Co-Op Units
Renovation Cleaning
Post Construction Cleaning
Move In/Move Out Cleaning
Party Cleaning
Commercial
Offices
Lobbies
Co-working Spaces
Single & Multi Tenant Properties
Nonprofit
Offices
Medical Clinics
Day Programs
Schools
Therapy Gyms
Apartment Settings
Group Homes
What We Do
Residential
Let Cleaning with Meaning NY help you clean your home. Our cleaners will arrive at your home with instructions specifically tailored for the job. Available on a regular basis or short notice, available five days a week. Experience the Good Life.
Your CWMNY Cleaning will include the following:
Living Spaces, Bedrooms & General Areas
Dust furniture, furnishings & window sills
Clean floors
Empty wastebaskets
Wipe down doors, frames, window frames, light fixtures, vents, fans, & baseboards as needed
Kitchen
Clean counters, sinks/stovetops, tables & small appliances
Clean floors
Wipe down face of dishwasher, refrigerator, oven doors
Wipe down cabinets (outside only)
Wipe down doors , frames, window frames, light fixtures, vents, fans, & baseboards as needed
Bathroom
Thoroughly clean counters, toilets, sinks & bathtub/shower
Clean floors
Wipe down cabinets (outside only)
Wipe down doors , frames, window frames, light fixtures (with step stool provided), vents, fans, & baseboards as needed
Move-In / Move-Out Cleaning
Cleaning with Meaning NY will ensure that the move or out of your home is a stress free event. Our team of trained cleaning professionals will clean your old apartment top-to-bottom to get it ready for inspection, or clean and prepare your new place for you and your family.
Move-Out Cleaning:
After the removal of all furniture and belongings, Cleaning with Meaning will prepare your apartment for inspection. We provide two levels of cleaning for your needs:
1
Basic cleaning service targets apartments that will be renovated in the future and need to be handed to owners / management in a broom-cleaned condition for a sale-closing or inspection. This service includes dusting and washing of all surfaces, wiping the outside of kitchen appliances & cabinets, basic cleaning of the bathrooms, and vacuuming & mopping of all floors.
2
Deep cleaning service targets apartments in which the new residents will move in without replacing the appliances or doing major renovations. This service includes cleaning the inside of kitchen cabinets & appliances, thorough cleaning of the bathrooms, and detailed cleaning of fixtures, window sills, closets and floors.
Move-In Cleaning (tailored to customer request):
1
Throughout the apartment: Dust / wipe / vacuum doors, baseboards and moldings, windowsills & window frames. Vacuum & mop floors.
2
Closets: Dust shelves and lay liners, clean the doors and the floors.
3
Bathroom cleaning: Including tiles, tubs, sinks, toilets, shower areas & doors, as well as inside medicine cabinets, light fixtures, cabinets & floors.
4
Kitchen: Clean & sanitize insides and outsides of all appliances. Scrub and wash cabinets. Wash and polish all surfaces and clean the floors. Carefully clean all stainless steel, marble, tiles, wood, and stone surfaces according to specification.
Commercial
Cleaning with Meaning NY will provide free on-site estimates without obligation, and there are never any hidden fees. We work closely with our clients to plan cleaning services that will meet your needs and budget.